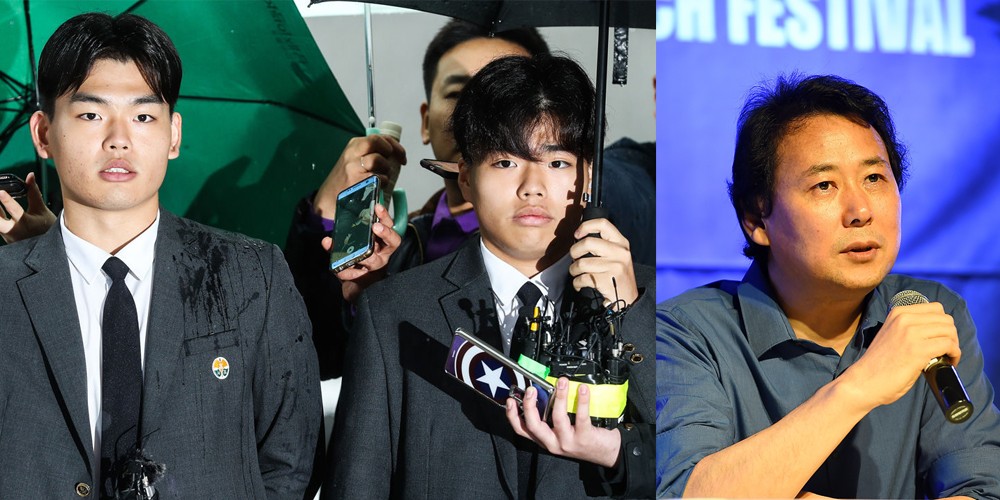 Media Line Entertainment's CEO Kim Chang Hwan has announced an official press conference being held on December 26 at 2 PM KST, with aims to defend his company against former The East Light members Lee Suk Chul and Lee Seung Hyun's previous claims of violence and abuse within the company.
In addition to CEO Kim Chang Hwan, another Media Line representative Lee Jung Hyun as well as former The East Light members Lee Eun Sung and Jung Sa Kang will be present during this press conference.
Media Line revealed in an official statement, "After our plaintiff's parents and legal representatives used their minor-aged children as the front-runners of their case in order to twist the truth with various lies through their press conference in October, as well as through numerous follow-up interviews, not only has our company but also the other 4 members of The East Light suffered serious defamation of character to the point that the company was forced to let go of the majority of employees with the danger of closing down permanently. And still, we were forced to take full moral and directorial responsibility for all of the consequences resulting from failure to properly manage our former employees; yet, we have remained silent for the past two months with the belief that the honest truth will be revealed in due time, as participating in more media interviews would only lead to further pain for The East Light members."
The statement continued, "However, while we expected the police investigation team to investigate this case properly without any bias, they chose to ignore most of our evidence, testimonies from individuals on our side, as well as evidence seized through two accounts of search warrants; instead the police are unfairly involving the media's false articles in the legal investigation, thus resulting in a conclusion based heavily on prejudice."
According to Media Line Entertainment, they plan to reveal "factual evidence" which they submitted during their police investigation during the upcoming press conference, in order to provide a proper defense against their legal opponents.

Back in September, The East Light's oldest former member Lee Suk Chul came forward in a testimony to the press, confessing years of violence and child abuse suffered at the hands of their producer Moon Young Il, while the company's heads including CEO Kim Chang Hwan watched without aid. Stay tuned for updates on the ongoing legal dispute.