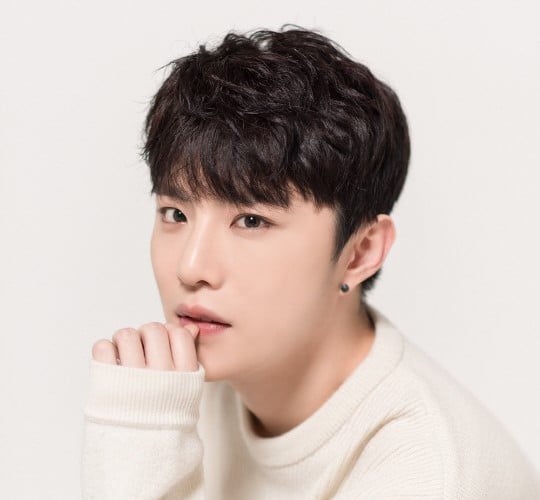 Former BIGFLO member Yuseong (Jung Hae In) took to Instagram to explain his absence from the group to their fans. Yuseong went on hiatus from the group back in 2016 due to health reasons. His break was discussed to last from February to April of that year. After that, he was supposed to return. The first statement released by the company about Yuseong's conditions come from February 2017. In the statement, the company said Yuseong was sitting out promotions for the upcoming album (Stardom) due to a rapidly deteriorating health preparing for the comeback.
Yuseong went on to say the company ignored him during this time and talked bad about him. He was originally planning on going on The Unit, but due to the company's behavior, he decided not to and chose to prepare a solo album.
He was officially removed as a member of BIGFLO in August this year, as he found out through Naver.
His post has since been deleted, but not before fans (Wave) were able to take screenshots of his lengthy post.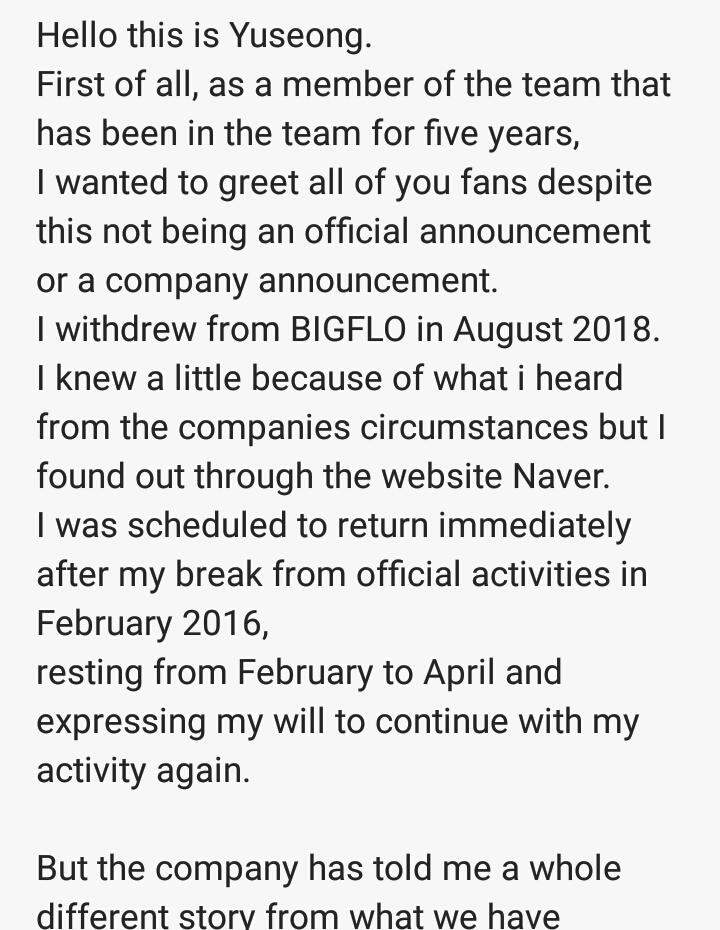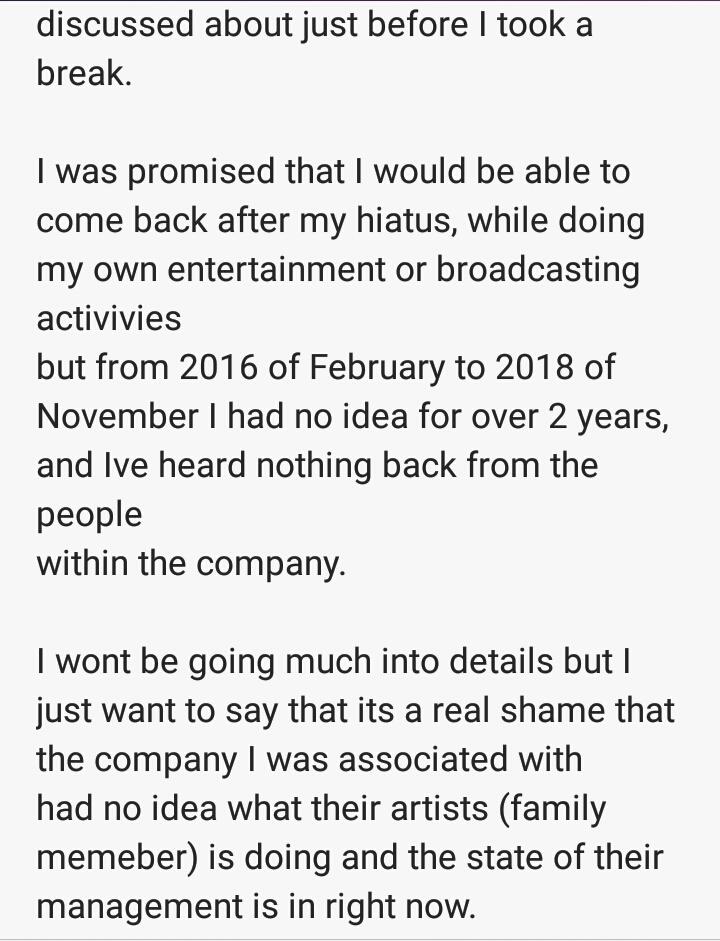 For the full translated post (and the credits), you can go right here