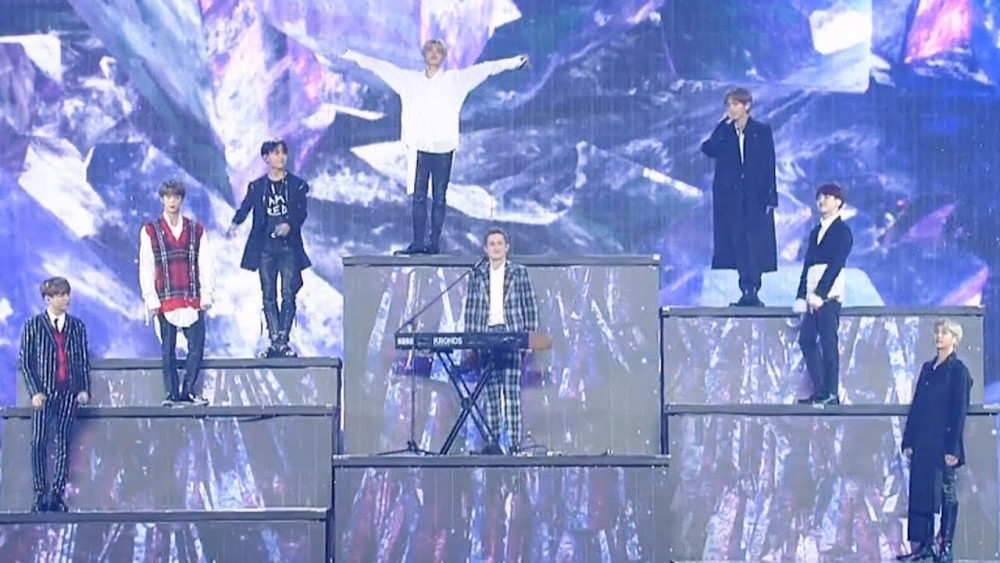 As of late Netizens have began to criticize and speculate as to why a few of the BTS members as well as Charlie Puth had awkward vocals during their performance at the MGA award ceremony recently. From watching the video of the performance it is not hard to see why. The main vocalists are sometimes rather shaky and off-key during the performance.
While some have defended the boys claiming that they might just have needed to rest more, or that they are only humans, others, on the other hand, are not quick to offer such remorse and instead use it as means to rant about how talent less BTS is.
However, DOCSKIM, BTS' producer, has stated that 'the wrong sound mix was played to BTS during MGA Fake Love Performance'.
Thus the members and Charlie Puth were forced to improvise and adapt as best as they could to the change. This would certainly explain why everyone, including Charlie looked stressed during the performance - if they were forced to improvise on the spot then the fact that all of them, including Charlie, stayed so professional and carried on despite not being able to hear everything properly is really very impressive.
Check out DOCSKIM's Post from the Link below: