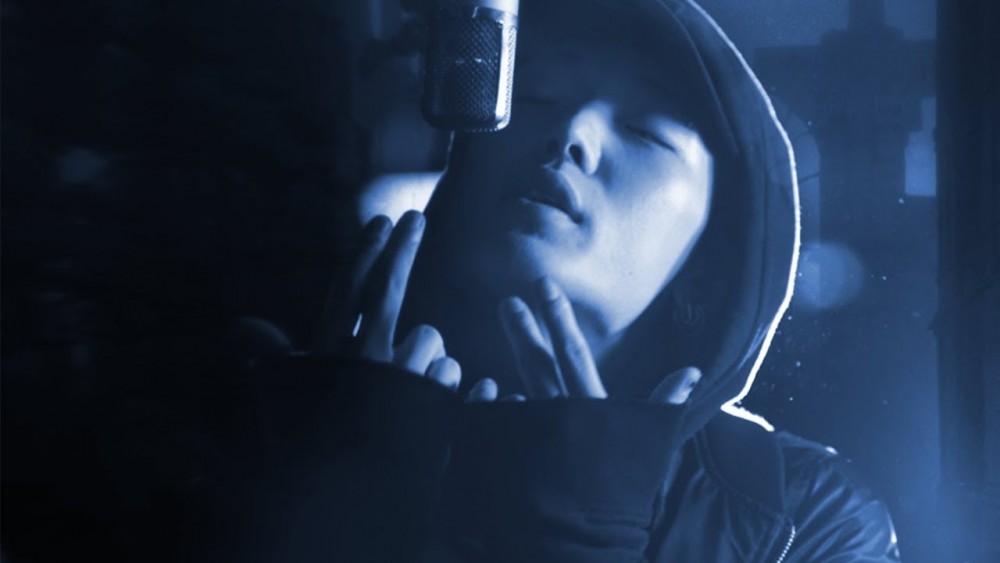 iKON's BOBBY participated in creating the remix version of 'RISE'.

The remix version 'RISE', the official theme song for 2018 LoL World Championship was released by Riot Games, the creators and distributors of the game 'League of Legends (abbreviated as LoL)', who works to make e sports into an official sports event.
'RISE' is a song created by the EDM group 'The Glitch Mob' originating from the US, DJ 'Mako', and a band called 'The World Alive'. The grand sound and impressive high-pitched vocals are receiving positive reviews from the players. The MV for the song released 4 weeks ago has already surpassed 4.2 million views on YouTube.
BOBBY who participated in the remix version is known as the winner of 'Show Me The Money 3', which is Mnet's Hip-Hop survival program. He is also a rapper from the K-POP idol group 'iKON', and is said to have enjoyed working on the remix since he has always been a big fan of LoL.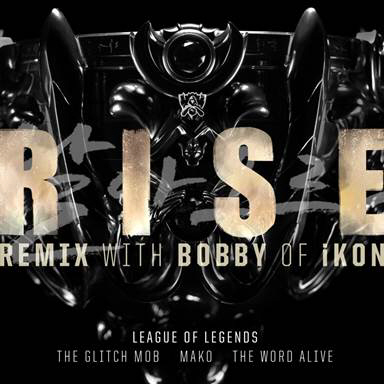 The remix version of 'RISE' gives a different vibe from the original as BOBBY's unique powerful rap is added on to the existing strong vocals. The MV with BOBBY's appearance has been released through YouTube and Naver TV on the 25th at 11 AM, while the song is now available through Korean music platforms including Melon, Genie, Bugs, Naver Music, Soribada, and Mnet, along with global music platforms including iTunes, Apple Music, and Spotify starting from 12 PM on the 24th.
Meanwhile, the LoL World Championship is an international e sports event that holds the highest authority in the world, that reached 1.2 billion accumulated viewing time and 80 million viewers. The 2018 LoL World Championship which started with the play-in stage on October 1 has now passed quarterfinals, while the long-awaited finals will be held on November 3 in Incheon Munhak Stadium.
Source: (1)