American singer-songwriter
Halsey
left a comment on
Rose
's Instagram in Korean.
On October 22nd KST, Rose uploaded a post with two images and a caption using 'aegyo' tone -- "I'll come back after rehearsals".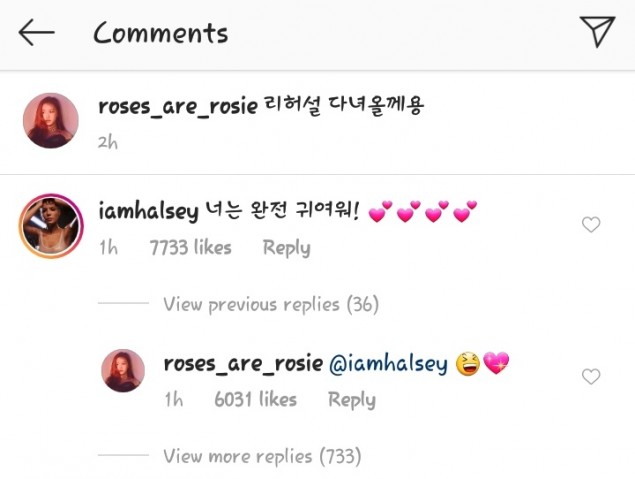 Below the post, Halsey (who already follows Rose on Instagram), wrote a comment in formal Korean saying, "You are so cute!" with four double-heart emojis. Rose soon responded with her own emojis, using an 'XD' face and a heart. 
Many fans are commenting how Halsey's attempt at communicating with Rose in Korean is just as cute as Rose's photos. A cute interaction between international celebrities, indeed!