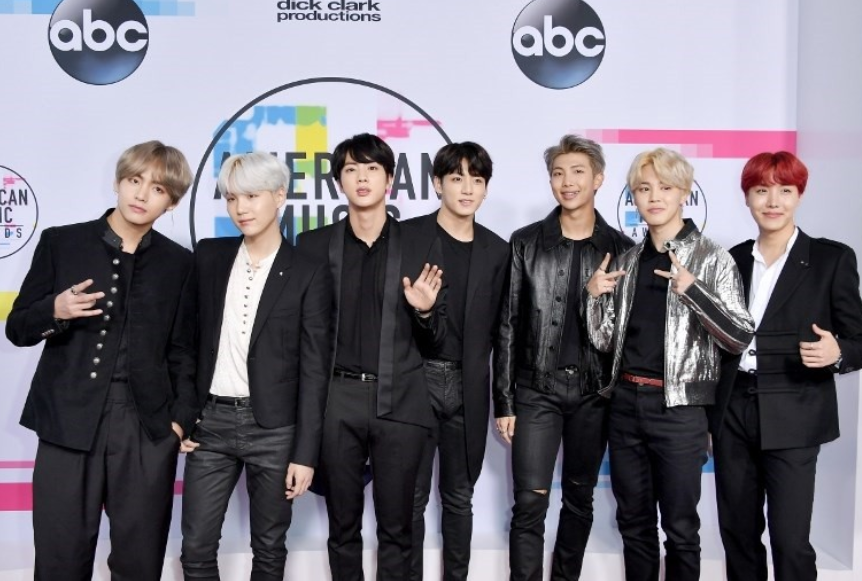 BTS is dominating THE WORLD, the group has just won in 2 categories at Radio 1 Teen Awards (UK) and in 4 categories at the BreakTudo Awards (Brazil).
On October 21st local time, BreakTudo Awards 2018 has awarded BTS the following awards: 'Best International Group', "K-pop Male Group ", "K-pop Group Favorite" and 'Best Fandom' for ARMYs.

Other winners included BTS for Best Fandom and Best International Group, Demi Lovato and Clean Bandit for Best Collaboration for music "Solo", Jackson Wang for K-pop Male Artist, Mamamoo for K-pop Female Group, Jackson Krecioch for Debut Music Video for "Little Things", Camila Cabello for International Female Artist and Anitta for Latin Artist.
[INFO]

BTSNewsBrasil
Congratulations to

BTS_Billboard
✨Congratulations

btsworIdwide
Congratulations BTS & ARMYS for winning " Breaktudo Awards 2018 " 💜

- Best International Artist
- Best Fandom
- Favorite Kpop Group
- Favorite Kpop Male Group

YOU DESERVE IT MY KINGS AND ALSO TO ALL ARMYS WHO WORKED HARD FOR VOTES :)

Goldenkookie197
🇧🇷BreakTudo Awards 2018

BTSnBillboard