Sechskies's Kang Sung Hoon is facing numerous controversies at once after netizens demanded various explanations for rumors revolving around him dating a fanclub moderator 'A', issues surrounding his cancelled fan meeting in Taiwan, and more. 
Recently, fans spotted a woman in Kang Sung Hoon's hotel room while the idol communicated with his fans through an SNS live broadcast. Afterward, rumors quickly spread that the woman spotted in the broadcast was 'A', the moderator of Kang Sung Hoon's solo fanclub named 'Hoony World'. Rumors claimed that A "travels to Kang Sung Hoon's personal schedules with him, and even roomed together at the hotel". Furthermore, some fans also stepped up to raise an issue regarding funds raised from a fanclub video showing, approximately 100,000,000 KRW (~ $89,000 USD), arguing that the fanclub never specified where these funds were used.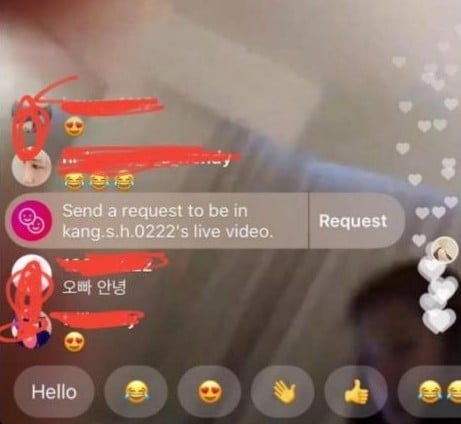 Furthermore, Kang Sung Hoon recently cancelled a Taiwanese fan meeting, one organized by Hoony World. Th
e overseas organizer of the fan meeting stated that
"Kang Sung Hoon cancelled the show one-sidedly,"
and expressed their intent to file a lawsuit. However, representatives from Hoony World revealed to media outlets, "The overseas company is exclusively responsible for providing a travel visa for the artist, but the company continued to demand a copy of Kang Sung Hoon's contract with YG Entertainment as a necessary document for the visa process, dodging the real responsibility and ultimately cutting off contact."
On September 11, Kang Sung Hoon addressed the issues above through a post on his fan cafe. Regarding the dating rumors, Kang Sung Hoon responded, "I will be honest and straightforward regarding the rumors about a moderator girlfriend. Rumors are just rumors. I do not think I need to say any more. There's no point in going on about this. Please refrain from over-analyzing." The idol also added, "I've read all your comments. We have to all discuss this issue, so please leave your comments here and tell me what you want. Give oppa time to read through your comments and think it through."