Nine Muses
' cute friendship is making fans go
aww
.
Keumjo surprised fans when she showed up to get an autograph from Kyung Li at her solo fansigning. Keumjo had come fully equipped with a Canon EOS 5D, ready to take photos of her favorite idol. She even uploaded previews along with a spiffy quote just like any other idol fansite master.
180715 ????? ??? ?? ??? @ICE_Gang

??? ? ??? ?? ? ?? ???
???? ? ? ????? pic.twitter.com/dwSjiu7lcK

— ????? ??. (@keumjo_1217) July 15, 2018
However, fansite master-life came to a short end when she was 'shocked' by Kyung Li mentioning her back and
joking
, "
Keumjo, you suck at taking photos, don't you?
". Keumjo responded
back
, "
Gasp... Which photo is problematic... They're all pretty in my eyes..
"
Unable to recover from her 'shock', Keumjo announced the closing of her 'fansite' just three hours after opening.
2018.07.15 ~ 2018.07.15 close.

— ????? ??. (@keumjo_1217) July 15, 2018
Kyung Li responded back to the tweet
saying
, "
LOL you got criticized and closed in one day...
"
The adorable exchange between the two Nine Muses girls is making netizens laugh, and fans are jokingly seriously asking for Keumjo to release the HQ photos that she took.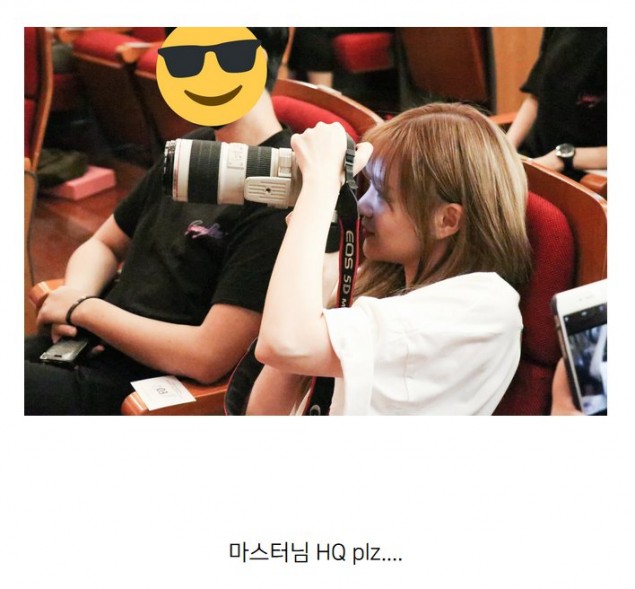 What a cute interaction to witness!