CL
took to Instagram to confront
Yang Hyun Suk
.
On July 15, Yang Hyun Suk made a post on Instagram, under which CL left a weighty comment for YG himself to see. For the post, he had uploaded a captured image of an article about Eun Ji Won, who had looked out for Black Pink's Jisoo on 'Unexpected Q'.
For the post, Yang Hyun Suk wrote, "Eun Ji Won's original form. I like humans who are the same inside and outside. Must start recording soon..." And, CL commented, "Boss, what about me? #PleaseReplyToMyTexts."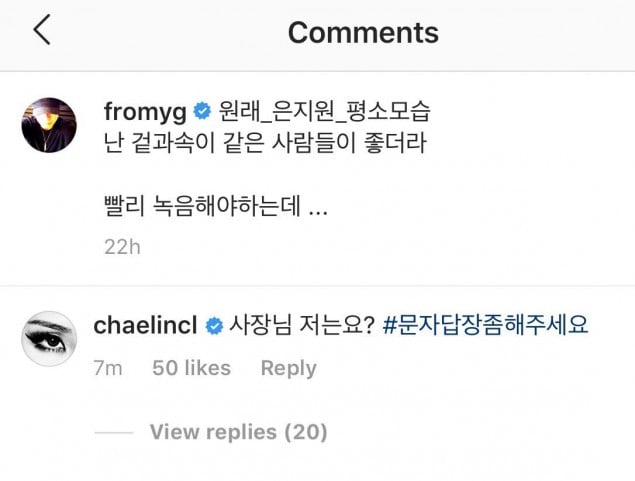 To this, crowds fans and netizens stormed to these accounts. Many left supportive comments for CL, such as "Please, leave YG! You deserve better", "Queen who deserves better", "Get away while you can baby girl" CL eventually 'liked' all such comments, reinforcing her confrontational stance towards YG.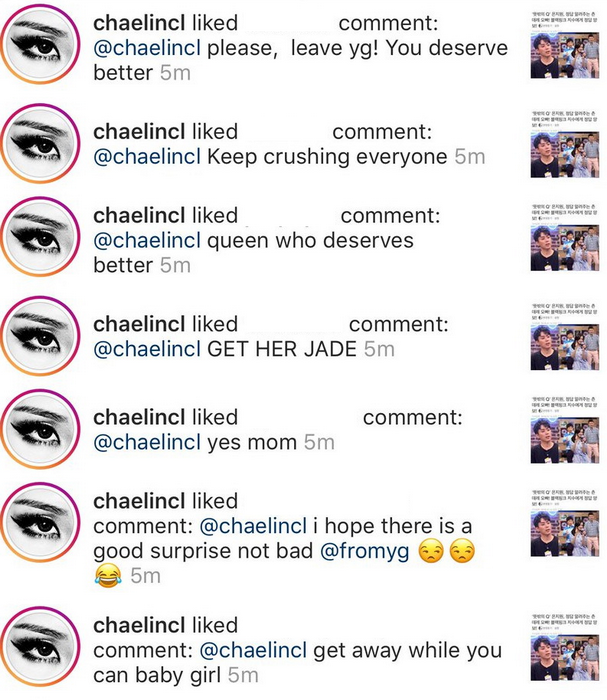 Later when CL uploaded a new post, a fan told her, "Don't leave YG", to which CL replied with the words, "U stay".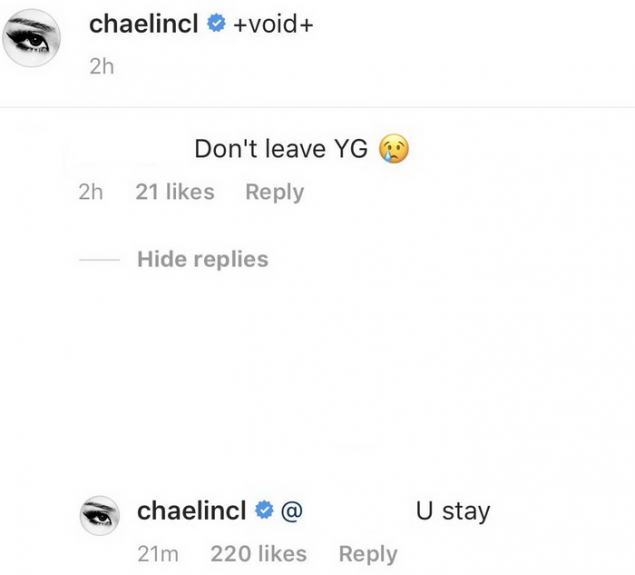 Since June
, CL had been expressing thoughts about leaving
YG Entertainment
through
various actions
on Instagram. After many episodes of speculative comments, fans have now come to expect that CL is heavily leaning towards severing connections with YG. 
Below are some comments from netizens: 
"CL left those comments because he kept ignoring her texts...How bad could it be that a person like CL should do that..." "If he doesn't want to give her a new album, then why is he still keeping her locked up with a contract?" "This is so frustrating." "Don't do this to CL!" "WOW."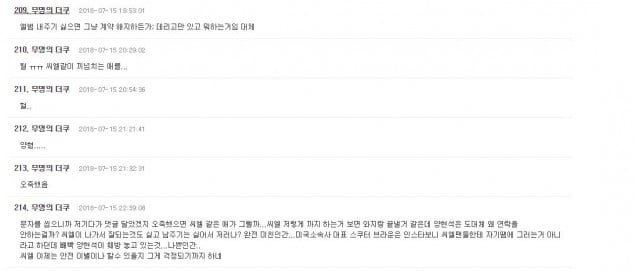 What do you think about this issue?