Jo Kwon
spoke out for the LGBTQ community. 
On June 3, Jo Kwon shared a selfie taken with Hong Suk Chun, who's considered Korea's most famous gay celebrity. After visiting Hong Suk Chun's restaurant, Jo Kwon wrote, "So delicious. And so amazing. He's just the best."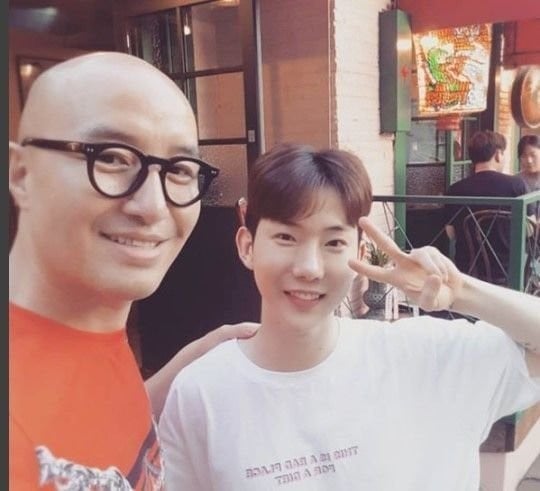 Under the post, several netizens left malicious comments criticizing the LGBTQ community. Jo Kwon fired back at the hate with strong remarks. He said, "This way or that way, what's the problem??? Am I that way if I go there? Hey, it's 2018 now." 
He continued, "I usually just ignore it and let it slide. They say social media is a waste. I also agree. But in order to communicate, I use my public account without 'harming' others. But sometimes I see these accounts without any followers that do things that go beyond common sensical acts to gain attention. I want to say this to them. Did I harm your life in any way? Celebrities are humans too. I hope you become a person with a broader perspective of the world. There are people who look this way, that way, with this kind of personality and that personality, this kind of preference and that kind of preference. They all deserve to be loved. I hope you learn to respect others first. What are you going to say if someone out of nowhere just asks why do you look that way? You're too fat. You're too skinny. Everyone has the right to be loved. If these people never harmed you in any way then please give love and live a beautiful life."
Jo Kwon lastly added, "Not just this netizen but there were others who even DM'ed my peers. It's funny how they say I'm that kind of person or this kind of person. Stop discriminating. Someone can also hate and discriminate against you. We can't satisfy everyone in the world but there is a basic line. Don't change my feed full of rainbows to dark clouds."