The VVIP premium set menu available at
Seungri
's new club '
Burning Sun
' has been sold. 
In February, Seungri opened a new club at a hotel in Gangnam. The establishment and it's hefty VVIP menu gained much attention. And out of all the sets, the 'Mansour Set' shocked the public as it was listed for 100 million KRW (93,240 USD).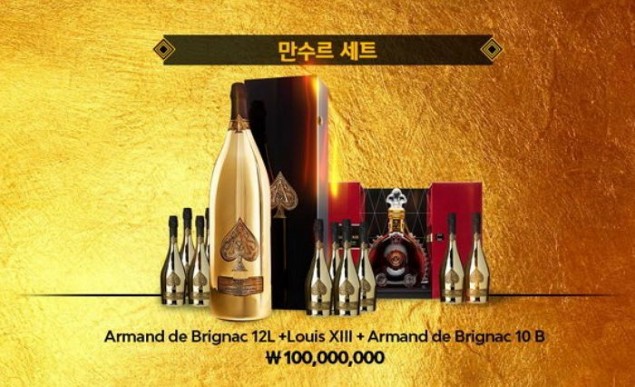 SEE ALSO: VVIP premium set menu at Seungri's new club 'Burning Sun' costs over ,000
According to Maekyung Economy on April 6, the most expensive set menu at 'Burning Sun' was sold on April 1. The identity of the customer who made the purchase remains confidential, but it's reported that s/he is a VVIP customer who sat in the VVIP room. 
To this, netizens reacted, "A rich person must've had a party. Amazing", "They live in a different world", "So expensive...", "Wow I feel so lame."