Singer-songwriter
Joo Young Hoon
 has gone under severe fire for a post he made on his
Instagram
 account.
He posted a video of a child at the pool, who had an inner tube on and was trying to swim forward, but wasn't getting anywhere. He made fun of the child and captioned the video, "Kim Jong Kook is singing... 'Walking in Place'." Announcers Lee Jung Min and Kim Kyung Hwa also made comments poking fun. While Kim Kyung Hwa's comment has been deleted almost immediately, Lee Jung Min wrote, "LOL you took the video yourself. Upload it on YouTube."
Netizens were furious and wrote, "Imagine if someone took a video of your child, made fun of them, and spread it everywhere. Wouldn't you say that's violence?", "Taking a hidden camera is a crime. How horrifying is it to think that someone could have taken a video of you without knowing and then uploaded it to somewhere public?", and much more.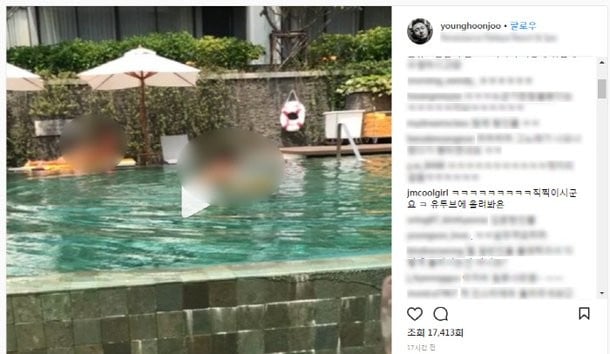 Joo Young Hoon has since then set his Instagram to private. He's changed his profile to read, "I didn't think that my thoughtless actions could hurt someone else. I'm sorry and will reflect."

What do you think about what happened?