A longtime fan of
Super Junior
shared his concerns on this week's '
Hello Counselor
'.
On the January 22 episode, a Super Junior fan of 13 years guested on the show. At the sight of Shindong, Eunhyuk, Donghae, and Yesung, who were the celebrity guests, the fan blushed and seemed extremely nervous. The fan explained he has been a huge fan of the boy group since their debut and has attended all of their concerts. He even remembered Super Junior's debut broadcast. The fan also revealed that Heechul used to be his bias but now his favorite member is Eunhyuk.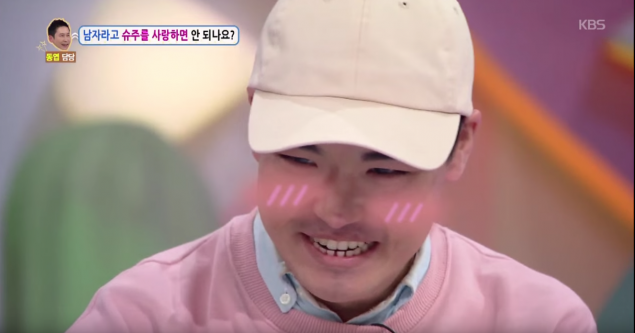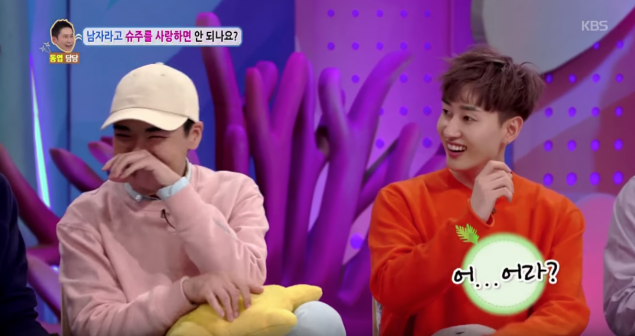 However, the fan shared that he was often insulted for being a huge fan of a boy group.  
The fan said, "People misunderstand all the time. I was even called gay", and, "People ask, 'Why do you live like that? There are many girl groups. Why do you like a boy group?'" Out of the many criticisms he received, the fan said the worst was when people called him "gross" for loving Super Junior. 
Meanwhile, a friend of the male fan commented, "He acts like a girl sometimes. He covers his mouth when he laughs and that's why people look at him weird from time to time." But the fan emphasized, "But it's not that I like guys. I've dated girls in the past."
What are your thoughts on the male fan's concerns?