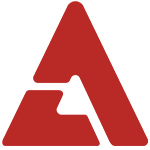 Comedian Jung Hyung Don would do anything for his children, including dropping 10 kg (~22 lbs.) in weight.

During a recent filming for JTBC's 'Doctor's Victory' when the topic of diets came up, Jung Hyung Don shared, "I recently lost 10kg through dieting," revealing his remarkable achievement which viewers already took notice of.

Jung Hyung Don explained that it was important for him to lose weight as it isn't just him who is affected by his health. "I was a heavy eater during that time and thus, I gained a lot of weight. But now that I am a father of twins, I have to think about my health. Through a rigorous diet, I am 10 kg lighter than I was before."

Catch his diet know-how on the 12th!