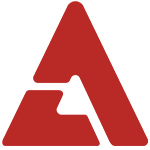 Eunjung revealed that she can't get herself to eat rice cakes in public after the bullying rumors.

T-ara N4 were guests of an recent episode of 'Beatles Code 2' where they opened up about their past happenings in detail for the first time. On the topic of bullying 'evidence' and the immense amount of photos and video clips that circulated the web, Eunjung discussed the video of her 'force feeding' Hwayoung rice cake. She was even given the nickname 'rice-cake Eunjung' because of the video.

She explained, "That was done all for fun. When we were on a Japanese TV show, the host told us we should make it funny, and as part of the member of the losing team on the show, I was supposed to feed rice-cake to someone on the winning team. I thought about who I could give the rice-cake to for the best reaction. Qri and Hyomin were there as well but they don't have much of a reaction, so I thought that Hwayoung, who would probably give the best reaction, would be best. So I purposefully made my own facial expression like that and fed her the rice-cake to make it as fun as possible. I didn't think it would become so big later."

Jiyeon agreed as she added, "The program was designed it so it would be more entertaining." Eunjung continued, "I really like rice cakes, but I can't eat it outside anymore. The nickname 'rice-cake Eunjung' hurt me a lot, but after the mistake during the judging for the Olympics, I was able to laugh and heal a bit thanks to funny mentions on Twitter like 'rice-cake Eunjung go go!', and also with students telling me 'Eunjung unnie, I'm taking my test today, can you feed me some rice-cake'. I was able to endure it like that."