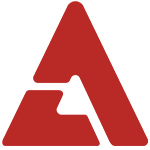 SHINee is returning to you once more with the second part of their album!

As mentioned previously, the group's third album was split into two parts. The first part was released in February and was titled 'Chapter 1. Dream Girl – The Misconceptions of You'. Although it was previously announced that the second part would drop in April, the specific date wasn't confirmed, until now that is!

SM Entertainment revealed on the 17th that the boys, unfortunately with the exception of Jonghyun, will soon be returning with the release of the latter half, which has been renamed from 'Chapter 2. Dream Girl – The Misconceptions of Me' to 'Why So Serious? - The Misconceptions of Me'. The release will take place on April 29th!

The boys will promote as four members in the beginning due to Jonghyun's injury. SM commented, "Jonghyun was discharged from the hospital last weekend, and until he is fully healed, he'll be focusing on treatments."