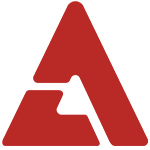 It may seem hard to believe but the lovable Kwanghee-Sunhwa couple will be saying their goodbyes on the episode of 'We Got Married' airing later today (20th KST).

Ahead of the broadcast, some details have been released to give us an idea of what to expect for this episode. Following their 8-month on-screen romance, Kwanghee apparently prepared a special hidden camera event for Sunhwa on their last day as husband and wife. Fans of the couple will experience deja vu as Kwanghee reveals another hidden camera prank with a guest appearance by Siwan, just like he did during his first meeting with Sunhwa.

Sunhwa previously teared up during their first meeting on the show, and it's been revealed that she began to shed tears during this hidden camera prank as well.

The two also opened up about their true feelings as well as things that have happened off camera, so it seems like there's definitely an emotional episode up ahead for us viewers.

Get your tissues ready as you catch their final episode on the 20th at 5:10 PM KST.