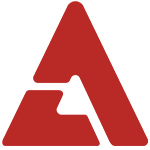 The '2013 Dream Concert' released their incredible lineup to the public. The Dream Concert is usually the biggest and baddest concert in Korea and this year will be no different.

The 19th edition of the annual concert will be held on May 11 at the Seoul World Cup Arena and the lineup includes SHINee, B2ST, INFINITE, 2AM, U-KISS, ZE:A, Girls' Generation, KARA, 4minute, T-ara, SECRET, SISTAR, EXO, B1A4, Rainbow, Huh Gak, Girl's Day, SPEED, BTOB, EvoL, and VIXX.

Before the concert, there will be a red carpet and photowall event. The concert producers stated, "K-Pop has become Hallyu's trademark product with 'Dream Concert' at its forefront. It's a new movement for Korea's growth that contributes to industrial production and improvement of Korean brands. Next year, 'Dream Concert' will have its 20th anniversary. We're preparing a step to create a new brand value. This will be an important and meaningful concert that announces that change."

The annual 'Dream Concert' has been an iconic Hallyu concert, drawing in fans from not only Korea but Japan, South America, the Middle East, and more, contributing to further spread K-Pop awareness across the globe.