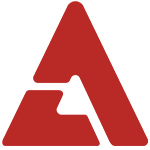 There are many reasons why Yang Hyun Suk makes music, but one reason that you may have thought isn't one of them - he doesn't make music to make money.

The YG Entertainment CEO recently held a phone interview with Osen about Lee Hi's upcoming solo album.

During the interview, he stated, "For the past few months, I kept listening to Lee Hi's new songs repeatedly, and they feel really good. I wanted to make an album that the fans wanted, and I'm glad that we got a satisfying result. This album is filled with music genre that Lee Hi and I like the most. We didn't get hung up on ranking or popularity. We put in a lot of effort for each and every song to make a great album that matched Lee Hi's voice and range, so we're looking forward to it. It's a soul / R&B album that you really haven't heard before in Korea. I never knew how much soul her voice had until now. It's hard to believe that she's only 16."

On Lee Hi's pre-release song, "Turn It Up" being released for free download, he explained, "Even though I'm a music producer, I think it's the most important to make music that we like and can share, not that we can sell. I hope that Lee Hi's album can be loved for a long time to everyone who loves soul."