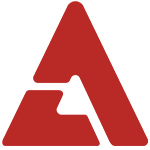 Seo In Guk revealed that he had kept his entire 'Superstar K' winnings in a bank account.

He was a guest on the March 21 episode of 'Happy Together 3'. During one of the conversations, the subject of him winning the audition show as a major turning point in his life was brought up.

Seo In Guk revealed he had doubts that he would win 'Superstar K' because there were rumors among the contestants that 1st place was already predetermined. He stated he never even dreamed he could win. Seo In Guk had told himself, "Let's just get into the TOP 10. That way I can be part of the broadcast, and people in various labels will be able to see me".

The MCs asked him what he had done with his 100 million KRW (approximately $90,000) prize money and he answered, "It's still in the bank." He revealed that he'd given the winnings to his parents, but neither of them had touched it. He added, "I won it around 4 to 5 years ago, but my parents didn't really use it. However, there was one occasion where my father needed 10 million KRW (approximately $9,000 USD), so he called me to ask if he could use it. I told him, 'Why are you even asking me that? Go ahead and use it'. I got upset that he even asked. But after he used it, he later deposited back the 10 million KRW."