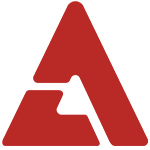 The part 2 of petite 'monster rookie' Lee Hi's first album, 'First Love' has finally arrived!

We already got a taste of the full album through the first part released earlier this month, and after a bit of a delay, we can now fully immerse ourselves in this jazz and rhythm and blues inspired album from the soulful singer!

Included in this portion are 5 songs: "Rose", "Fool for Love", "Because", "Am I Strange", and bonus track "1,2,3,4".

"Rose" is the title track this time around and is the work of 1TYM's Teddy and Song Baek Kyung, who composed the track, which was written and arranged by Teddy as well.

So give the tracks a go below as we await the MV for "Rose", which will be released later tonight!