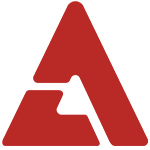 With spring coming, Busker Busker's hit song "Cherry Blossom Ending" is climbing back up the music charts.

A year after its release in March of last year, the hit song rose to the 9th spot on Melon's music chart. It is also ranking high on charts for Mnet and Naver Music, which is receiving more attention then the current top song, Davichi's "Take a Drink Together".

It's rare for a song that is over a year old to get back on the charts unless the track is featured on an audition program. The only explanation is that spring is setting the mood for the song once again.

Looking at the chart for March 18th, 2AM's "One Spring Day" and Girls' Generation Taeyeon's "And One", two other songs fit for spring, also made the list.

Listen to "Cherry Blossom Ending" below!