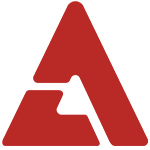 2AM's Jinwoon and Go Jun Hee fenced their way through a date on 'We Got Married'.

The two stars, who've both been testing the waters with each other, haven't been the most compatible couple on the show. Last time they ran into a little conflict while cooking, and on the March 9th broadcast, fencing caused some issues.

As Jinwoon enjoys fencing in his free time, he decided to teach the actress the basics of the sport. Go Jun Hee was initially impressed by how the idol looked in his fencing uniform, but things soon went south. Despite the fact that she was a beginner, Jinwoon didn't give her any slack. She eventually took off her mask, obviously annoyed as she said, "Did you really want to hit me that much? [You never go easy on me.]"

Caught off-guard, he asked, "Are you angry?" Go Jun Hee then laughed and said, "No."

Maybe this couple should stay away from competing against each other?