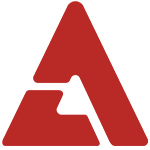 Indie musician Jo Jung Chi and singer Jung In started their life as an on-screen couple on 'We Got Married'.

The two have been dating off-screen for the past 11 years, and their extremely real portrayal of their day-to-day lives and relationship have viewers talking.

They were given the mission to meet up at a spot where they have a cherished memory. Jo Jung Chi, who really dislikes leaving the house, wondered, "Jung In and I talked on [internet messenger]. Is it through that? The producers know that I don't like leaving my house, so they decided to [have us meet online]?"

He then called up his girlfriend to ask if she's installing the messenger program to which she responded, "What are you talking about right now?" Unfortunately, Jung In was already outside on her way to the mission spot. Jo Jung Chi replied in frustration, "Are you playing around with me right now?"

The couple expressed that their relationship has always been uneventful, and that 'We Got Married' might bring a change to their lives. Jo Jung Chi commented, "There were no big episodes while we've dated. 'We Got Married' is the biggest thing to have happened to us for the past 11 years," while Jung In stated, "The time to get married has passed, and I've thought a lot about marriage, but I'm scared. I'm burdened by giving birth and raising a child, and I worry if I'll have to give up music. 'We Got Married' is like a rehearsal for the real thing. Maybe we'll become more open about it."

What did you think about their introduction to the show?