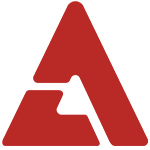 ZE:A's Kwanghee and SECRET's Sunhwa took their first steps towards parenthood by arguing about their kids.

On the latest episode of 'We Got Married', the on-screen idol couple became one-day parents of the Mason Brothers. Things were difficult from the start, but it was clear that the two did not have similar thoughts on parenting when the new family visited a toy store.

Kwanghee went for a more free approach with the three kids, and Sunhwa disapproved. He told the brothers that he'll buy them whatever they'd like, while Sunhwa demanded that they choose only one toy to buy.

The ZE:A member said during his interview, "I wanted to do everything for them. I want to buy everything they want, and I want to give them the food they want to eat." He also revealed that his own father was the same way with him.

His wife had different ideas though. She stated, "It's important to discipline them sometimes and teach them that 'no' means 'no'."