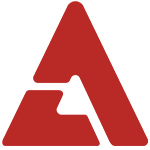 One of the big stories on allkpop last week was the news that 'Birth of a Great Star' contestant Megan Lee was signing with Kim Tae Woo's label Soul Shop Entertainment. For those who may not know, Megan is a bright YouTube star who hails from, in her own words, "happy and sunny California". She follows a long list of contestants on K-pop audition shows who are either from or have spent time in the United States, including Roy Kim, John Park, and the many who are currently auditioning on K-pop Star 2. It's not a coincidence that more and more Korean-American singers are making their way onto these shows as K-pop has been recruiting internationally for years with America being a prime target. Even in the early years, there has always been a steady stream of talent from the States to Seoul. Today's Way Back Wednesday will feature some of the most influential artists from back in the day who lived in America before making it big. Some were born in America, others only lived here for a few years, but they all helped make K-pop what it is today.


The New Breed - Solid
The reason
Solid
is the first on this list is because I can't think of any other singer in modern K-pop that spent significant time in America before these guys. Members
Jae Chong
,
Lee Joon
, and
Kim Jo Han
(known as George in the U.S.) met in high school in Orange County California and began singing together. It was through a fortuitous friendship with the legendary Taiwanese boy group
L.A. Boyz
that they were able to record a demo, send it to Korea, and would become the first R&B group in K-pop and were the first to break down the doors for Korean-American artists.
The Designated "English Rapper" - Tony An/Shin Hyesung, Andy Lee, Eric Mun/Brian Joo
Each of the members were part of the first generation of
SM Entertainment
idol singers and were all discovered as part of SM's auditions in the U.S.
Brian
was the only member of this group to have lived primarily on the East Coast in New Jersey as the other four were all part of the huge Los Angeles Korean-American community.
Lee Soo Man
's vision of creating teen groups based on American music required that the groups have members who could speak English and so SM was the first to designate certain members as "English rappers". However, there has always been a question as to the level of proficiency of these rappers and you just need to listen to
Tony An's
English rap in the song "
Warrior's Descendant
" which is still the stuff of legends.
Bringing the American Flavor - Teddy Park, Danny Im/Park Joon Hyung, Danny Ahn, Son Ho Young
These five members were part of the first generation of rap and hip-hop focused idol singers, greatly contributing to the growth of K-pop by bringing their experiences with American hip-hop culture to Korea. They were able to bring a good amount of authenticity to their music and that, coupled with producers who were savvy with Western sounds, helped shape K-pop and were critical in creating a new sound and attitude not heard before in Korea. This is where
JYP Entertainment
and
YG Entertainment
were ahead of the curve.
The First Family - Yoon Mirae and Tiger JK
The first family of Korean hip-hop,
Yoon Mirae
and
Tiger JK
have been instrumental with changing the culture of hip-hop in Korea. I should also note that Yoon Mirae is the only female on this list (believe me, it's not by design) because for whatever reason, there weren't a lot of women coming from the U.S. into the K-pop industry early on. Yoon Mirae was born Natasha Reid in Texas while Tiger JK was born in Korea but lived a good deal of his life growing up in Los Angeles. As a couple, the Yoon Mirae and Tiger JK couple have spread the gospel of hip-hop throughout Korea to not only bring the sounds and style but also the aspect of cultural messaging and making social changes through their music.
The Next Wave - Yoochun
Yoochun
is important because he was one of the first of the next wave of Korean-Americans following the original idol singer era. Yoochun was born in Korea but spent a number of years growing up in Fairfax County, VA (my neck of the woods) before making his way back to Korea through an audition in the States. I'm sure it goes without saying that he was a part of maybe the single biggest Asian musical group in the past ten years and although he's no longer a part of
TVXQ
, he along with his group mates were integral in K-pop's expansion into Japan.
Things have certainly changed from the days when spotting a Korean-American in a K-pop group was a big deal. Now, it's hard to find a group without a member who lived in America or singers who aren't American born. Between
Ailee
,
John Park
,
Tiffany
,
Jessica
,
Taecyeon
,
Jay Park
,
Nicole
, and countless others, K-pop is positioned to continue its expansion for a big 2013.