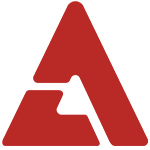 His labelmates SHINee are singing about "Fire", but it's Super Junior-M's Henry that really knows how to handle it.

Henry will be one of the 11 contestants on 'Master Chef Korea Celebrity' along with other idols such as Fei and Jiyul. When it was Henry's turn in the competition, he didn't waste any time showing off his culinary skills. Henry had learned the Chinese-style way of cooking with hot fire under a famous chef while working on his movie 'Final Recipe', and it turns out he didn't just simply learn it - he mastered it.

His talents impressed not only the other contestants, but the incredibly strict judges, who didn't hesitate to praise him with compliments.

Thankfully, fans don't have to wait much longer to see his skills in action. The first episode will air on the 22nd, and you can see for yourself if he's worthy of winning the 100 million (approximately $93,000 USD) KRW prize.

Check out a teaser of the show below.