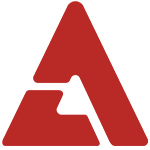 Rainbow's Hyunyoung talked about her vocal chord surgery.

Hyunyoung underwent surgery for vocal chord polyps last year. She finally spoke up about the experience during Rainbow's comeback showcase, saying, "I had vocal chord surgery last year. I couldn't talk for a while, and I was told I couldn't sing for over 6 months. I felt hopeless. We had to make a comeback soon, and I didn't want to block the members, so I took really good care of my throat."

Her voice has also changed after the surgery. The MC for the showcase noticed, "Your voice got a lot huskier," and Hyunyoung replied, "I think it's more charming."

In other news, Rainbow recently made a comeback with "Tell Me Tell Me".