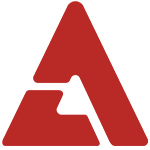 Yes sir, he's One of a Kind. Big Bang leader G-Dragon shared another childhood photo on his Twitter.

G-Dragon shared the photo and wrote, "My mom texted me this photo. Huhl".

The much younger G-Dragon is looking adorable in his mini Dodgers baseball uniform and flashing his trademark cute smile that is identical to the smile he shows his fans to this day.

Although many photos of G-Dragon as a child have previously spread online, fans still couldn't get enough of the little G-Dragon commenting, "So cute", "He looks exactly the same now", and "Look at his smile."

G-Dragon will be holding his solo concert at the Seoul Olympics Gymnastics Arena on March 30 and 31.

Do you think his face has changed at all over the years?