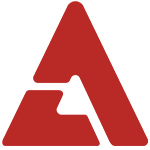 The most watched Korean movie of all time, 'The Thieves', is set to premiere in 3,000 theaters across China on the 15th.

'The Thieves' partnered up with Chinese film production company, 'Lava Film', for its Chinese debut. It has also been revealed that director Choi Dong Hoon and actress Jun Ji Hyun will be attending the overseas premiere event.

A representative stated, "If this movie premiered in September as planned, it would've potentially achieved far greater results. But the marketing period has passed and the illegal distribution of the film has become a serious threat, but I am confident that the quality of the move itself will bring a positive response."

'The Thieves' also opened in select theaters across the US last October and grossed $685,000 in the box office.

The film is also set to premiere in Japan, India, and Russia.