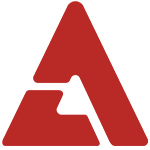 INFINITE's Sunggyu shared his passion for rock music during the recent recording of 'Yoon Do Hyun's Must', and also surprised the audience with the name of his high school band.

The INFINITE member and soloist attended the recording, and was asked when he started to dream of becoming a rocker. To Yoon Do Hyun's question, Sunggyu revealed, "I grew up listening to rock music since I was little and when I was in high school, I started a school band," impressing those in the audience who had not heard of Sunggyu's past.

The singer then surprised everyone as he revealed the name of his school band to be "Coma Beat" as they had a hard time picturing the now-idol in a band with such a statement name.

Sunggyu also went on to perform his solo tracks "60 Sec" as well as "I Need You", heating up the atmosphere as the audience fell into the trance of his stage presence.