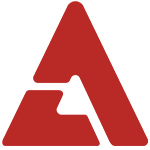 Girls' Generation's Hyoyeon let loose as she took on the challenge of dancing to various types of club music.

The idol was a guest on MBC's 'Blind Test Show 180 Degrees', where the guests had to tell the DJing of DJ Freakhouze and Park Myung Soo's apart from one another. The guests also started to dance to the two DJs' club music during the process, and as one of the best dancers in Girls' Generation, Hyoyeon expertly managed all sorts of dances, from the techno dance from the 90s and the more recent shuffle dance.

Even though Boom is the one famous for visiting clubs and keeping up with the trends, she was able to outshadow him with her energy and various moves.

Check out a short clip of Hyoyeon's 'club dance' segment below.