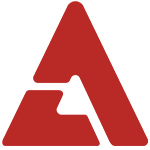 Actor Nam Goong Min has successfully held his second fan meeting in Japan.

The fan meeting, 'Nam Goong Min's Fan Meeting in Tokyo - Winter Dream', took place on January 16th at the concert hall in Zepp Tokyo. Nam Goong Min held his very first fan meeting in Osaka back on November 3rd, and after tickets to the event sold out immediately, the actor decided to hold an additional fan meeting in Tokyo.

Nam Goong Min greeted fans and began the event with a Q&A session followed by a series of different activities and events, including a corner in which he reenacted some of the most memorable scenes from the drama 'Can You Hear My Heart' with his fans.

The rising hallyu star also displayed his hidden singing and dancing skills through a special performance and melted hearts by personally replying to fan letters with his own.

Nam Goong Min also earned praise for his kind heart as he personally gifted gloves to every fan who waited outside for the fan meet despite the cold weather.

Following his fan meeting, the actor expressed, "I felt a sense of responsibility after the fan meeting in Osaka, and I worked hard to try and return the love and support you guys have given me. I sincerely thank everyone, and I won't forget how moved I was today. I'll do my best to pay it back in full."