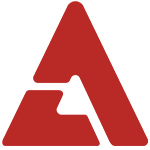 The secret behind a Block B photo brought laughter to fans.

The original professionally done photo showed Jaehyo's photo from Block B's 2013 calendar, which showed Jaehyo posing sexily for the camera. In the photo, Jaehyo was standing behind what looked like some cool special effects.

However, how the special effects were created was revealed in a second photo. The contrasting photo shows Jaehyo and the other staff members holding sticks of raw spaghetti noodles to create the special effect. Not only so, but unlike his fashionable top, Jaehyo was wearing sweatpants and flip flops on the bottom, causing further laughter from the fans.

Fans commented, "Wow the flip flops made me laugh so hard", "From just the bottom it looks like an old man... How can it be Jaehyo on top? Haha", and "That's creative..".