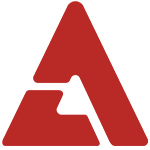 'International Star' Psy has made yet another amazing achievement. On December 8th, the popular performer made a guest appearance on popular Spanish-language variety show 'Sábado Gigante' (or 'Giant Saturday'). The program is the longest running variety show (of any language) in history, having been broadcast for an astounding 50 years.

Hosted by Chilean TV star Mario Kreutzberger, under the stage name of Don Francisco, 'Sábado Gigante' is known to be a pretty outrageous variety show, what with the scantily clad woman and general mayhem. The show's notoriety had some K-pop fans worried, but their concerns were alleviated after the broadcast as Psy's appearance took place without any issues.

In addition to performing his mega-hit "Gangnam Style", Psy was interviewed by the host. Though at times it was difficult to understand the interview as the host was live translating Psy's responses to questions, Psy took everything in stride and remained composed, professional, and of course wittily funny. The pair even had funny moments over the deepness of Psy's voice and his attractiveness.  The highlight of the interview was Psy teaching Don Francisco the dance and Don Francisco presenting his cover of the music video.

Watch his interview (mostly in English) and performance below:

Performance


Interview


Thanks to Lorena for the tip.