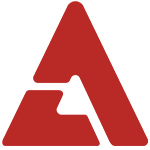 Girls' Generation's Jessica updated fans with a selca while dressed in her stewardess stage outfit.

The photo was uploaded onto the online fan letter site, UFOtown and the photo was used on Jessica's profile. In the photo, the singer is seen smiling at the camera while wearing her stewardess stage outfit and a matching pink scarf.

Upon seeing the photo, netizens commented, "Jessica got prettier", "Pink suits her", and "Even her smile is similar to a stewardess."

In other news, Girls' Generation recently released their second Japanese album 'Girls' Generation II: Girls & Peace' on November 28th.