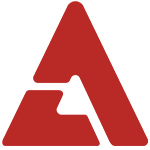 TS Entertainment has confirmed to allkpop that SECRET's van had slipped on the snow and flipped over.

As reported, the girls were traveling to Jamshil and the van they were in hit an icy patch and slipped on a curvy road, slamming into the right guard rail and flipped over. All the members were immediately transferred to the emergency room at a nearby hospital. Unlike the previous report that stated Hyosung was severely injured, it was Zinger who suffered the worst injuries with fractured ribs and a bruised lung. The rest of the members and the manager who was driving suffered light injuries and bruises, and were released from the hospital.

TS Entertainment said, "The top priority is for the members' health", expressing that SECRET's activities will be altered according to the members' health condition.