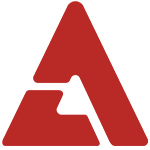 Natthew, Thai singer and winner of 'Academy Fantasia', a Thai audition show, has revealed his Korean debut single, "She's Bad".

Natthew already has many accomplishments under his belt in Thailand and hopes to continue his streak in Korea as he tries out the K-Pop market in his quest to become a global artist.

"She's Bad" features B2ST's Junhyung who has worked on the rap for the song, and the logo design has been done by Rainbow'sJaekyung.

He'll be holding his debut stage on 'M! Countdown', so stay tuned, and check out his MV below!