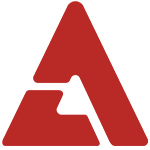 Oh Yeon Seo recently revealed a couple selca taken with her on-screen husband MBLAQ's Lee Joon.

Oh Yeon Seo shared on her me2day on the 13th, "Adorable Changsoon-ee and Malsoon-ee along with Chang Sun-ee and Haet Nim-ee kekekekeke Please watch the show this week too <3<3<3<3", along with the photo above.

For those keeping up with the show, you may recognize the shot from the latest episode of 'We Got Married' in which the couple adopted baby chicks.

Netizens commented, "The two of you look so good together", "They should get married in real life", and "I'm really enjoying 'We Got Married'".

Tune in to see the couple's developing chemistry on 'We Got Married' every Saturday.