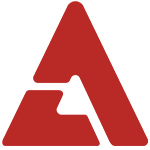 MBLAQ decorated a full page off the Chilean newspaper 'El Mercurio' as well as being featured on another paper, 'Espectaculos'.

On November 3rd, MBLAQ had joined many other K-pop artists in Chile for the 'K-Pop Festival Music Bank in Chile'. The group sang their hit songs such as "This is War" and "Mona Lisa" in front of thousands of fans.

The boys decorated not only the front page with a photo that took over more than half the page, but also a full page inside. The newspaper was abundant with praise for the group, including a line that read, "When they performed the hit song "Mona Lisa", there was so much cheering that our ears were ringing. It was a fantastic opening that lifted the mood of the stage".

MBLAQ has been popular in South America for a while now. Last year, when the group visited Brazil and Peru to be judges for a K-pop cover dance competition, thousands of fans came to greet them at the airport. Not only so, but South American fans have been writing to the boys' label to request concerts in the local area where they live.