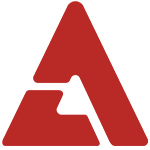 J.Y. Park appeared in court to attend the appeals trial following the initial ruling on the plagiarism case that took place earlier this year.

On the afternoon of the 7th, he took part in the new appeals hearing to deny the plagiarism accusations of composer Kim Shin Il.

As reported previously, Kim Shin Il claimed that "Someday" from the 'Dream High 1? OST plagiarized Ash's "To My Man", a song he had composed in 2005. He filed a suit for 110 million KRW (approximately 100,000 USD). During the initial hearing, the court ruled in favor of Kim Shin Il, sentencing J.Y. Park to pay 21,672,752 KRW (approximately 20,000 USD), but J.Y. Park announced that he would file an appeal.

J.Y. Park and Kim Shin Il both appeared at court on the 7th and once again reiterated their positions on the issue with new evidence. J.Y. Park firmly denied the accusations and stating that "Someday" was based off some of the musical elements found in his other previous works which were written before 2005.

The two will continue their fight in the next hearing taking place in December.