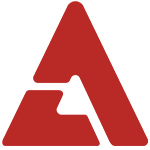 TV host and announcer Jeon Hyun Moo expressed his gratitude toward Yoo Jae Suk.

Jeon Hyun Moo featured as a guest on the November 14th episode of tvN's 'Star Special Lecture Show' and talked about his life as an announcer and entertainer.

He showed his trademark cover of SHINee's "Lucifer" dance and explained, "The person who made it my trademark is Yoo Jae Suk. I've appeared on 'Happy Together' 10 times, and I danced to 'Lucifer' 6 times. Yoo Jae Suk gave me the chance to dance every time I was on the show. Yoo Jae Suk does not give up on a guest if the guest has at least a 1% chance [to do well]. That's what made Jeon Hyun Moo's 'Lucifer'."

He continued, "During KBS' 'Entertainment Awards', it's hard to squeeze in between the entertainers. I didn't know where to go, but Yoo Jae Suk called me over and said, 'Hyun Moo, you sit here. You're part of the 'Happy Together' family.' He's done that for the last two years."

Check out Jeon Hyun Moo's "Lucifer" dance below!