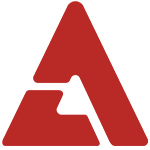 f(x)'s Luna shared photos with her closest friends from childhood.

On the 13th, Luna posted the above photo onto her me2day and wrote, "Triplets 'Jin Sun Hee'. They're my family and my beautiful halves who have been with me since I was young. I suddenly miss my elementary school days today."

The photos show Luna posing with her twin sister, Park Jin Young, who is widely known by her fans, but her post also caused some confusion. "Jin Sun Hee" seems to be referring to her sister's name, Park Jin Young, and Luna's birth name, Park Sun Young, and fans are guessing that the third "triplet" is Park Hee Young.

They commented, "I didn't know you were a triplet", "Triplets? Wow!", and "I've been missing my old friends too these days. T.T f(x) fighting~!!!".