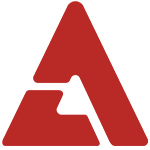 With his natural acting talent coupled with his cute, boyish looks and attitude, Seo In Guk is currently receiving a lot of media attention for his on-screen role as Yoon Yoon Jae from 'Reply 1997', and his off-screen role as the puppy lover of A Pink's Eunji. Interview after interview, he is asked about his relationship and chemistry with his co-star. Article after article, comments are flooded with the hope that he and Eunji will become the next Ji Hyun Woo and Yoo In Na. But what some may not realize about Seo In Guk is that he has been around long before he became Yoon Yoon Jae in 'Reply 1997', and has been working hard to pave his own way to his current seat of stardom upon which he sits now.

Seo In Guk first appeared on Korea's radar, not as an actor, but as an aspiring singer. Specifically, as a contestant on the first season of 'Superstar K' (2009). Through the show, it was revealed that he came from a family that collected recyclables for a living. He was from an evidently impoverished background, yet he had wanted to become a singer ever since he was 10-years-old, and so auditioned for a lot of different labels in order to achieve his dreams. He did anything for what others around him may have considered the impossible, and in a later interview, he revealed that he even pushed himself to the point of temporarily developing an eating disorder when a JYP Entertainment employee told him to consider losing some weight.

Although having a case of bulimia is certainly not something one would consider commendable, Seo In Guk presented himself as someone fiercely determined, and he finally succeeded. Wowed by a singing talent that had been rejected by many other entertainment labels because of his looks, the country voted him to be crowned the winner of the show. When Seo In Guk came out with his first mini-album, "Calling You", Korea continued to be supportive of him as all three of his songs ranked on the charts.

The public had acknowledged Seo In Guk for his singing talent. Yet, the public also couldn't help but naturally label Seo In Guk as the 'Superstar K' victor, the "instant star"--a term that Seo In Guk didn't like, as he later stated in an interview, "If you look at it on one end, the moments I appeared on television are everything the public sees about me. Yet the time I spent practicing by myself were the longest." Seo In Guk wanted to establish that the couple of times people saw him on TV, that even 'Superstar K', were not the sole reasons he was able to become famous in an "instant". It was the hours behind the scenes that he spent practicing his singing that made him the increasingly polished star he was becoming. It was all a gradual process.

That process has recently catapulted with Seo In Guk's venture into the acting field. As he's taken on the role as the silly Kim Chang Mo/Kim Jeon Sol in 'Love Rain' and then the awkward Yoon Yoon Jae in 'Reply 1997', Seo In Guk has revealed that he has a knack for acting the adorkable kind. And as he continues to guest on variety shows and interact with fans via social media, he has revealed himself to be a bit of a playful little jokester himself, expressing his concern that his nipples are placed too low on his body, tricking his fans into thinking he has a girlfriend by posing with a female mannequin, and most notably, trolling the world into thinking he may have feelings for his co-star Eunij while giggling at reactions (seriously, does he like her or not?!).

As he has recently signed on with Irving Entertainment for possible activities in Japan, and is also currently acting in the 50-episode weekend drama 'Rascal Sons', the future seems bright with possibilities for Seo In Guk. Although he is constantly associated with A Pink's Eunji now, even achieving awards that involve his chemistry with her, such an association, rather than hinder him, will hopefully only help to expose him more to both Korean and international fans alike. And as he embarks on more projects and cultivates his career, here's to hoping that his fame won't always be merely attributed to 'Superstar K', or to 'Reply 1997', but to him, as the hard worker behind it all.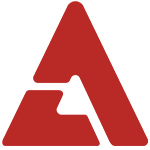 [Basic Information]
Name: Seo In Guk
Birthday: October 23rd, 1987
Height & Weight: 180 cm (approx. 5'9"), 68 kg (approx. 150 lbs)
Agency: Jelly Entertainment, Irving Entertainment (for his Japanese activities)
Education: Daebul University, majored in Applied Music
Specialty: Has smooth vocals, natural acting as well as good kissing skills (see: 'Reply 1997')
Aesthetic Strong Points: Sharp jawline & a powerful gaze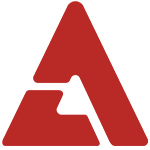 [Etc.]
Role Models: Kelly Clarkson, Clay Aiken, Ruben Studdard, Usher, Michael Jackson
(Known) Celebrity Friends: Huh Gak & John Park (fellow 'Superstar K' contestants), Baek Chung Kang ('Birth of a Great Star' winner), Park Kyung Lim, Girls' Generation's YoonA ('Love Rain' co-star), A Pink's Eunji & INFINITE's Hoya ('Reply 1997' co-stars), VIXX (junior labelmates)
Social Media: me2day, Twitter, Facebook page
[Work]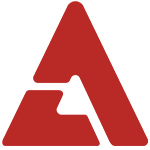 Theatre:
Gwanghwa Gate Sonata
Dramas:
'Love Rain' (2012), 'Reply 1997' (2012), 'Rascal Sons' (ongoing)
Discography
'Calling You' (2009 album) - title song
"Run to Me" (2009 single)
'Just Beginning' (2010 album) - "Love U"
'Baby' (2010 "special" album) - "Baby"
"Take" (2010 single)
"Jelly Christmas" (2010 single)
"Broken" (2011 single)
"Shake it Up" (2011 single)
"Love Again" (2011 single)
"Jelly Christmas 2011" (2011 single)
"Fate" (2012, Love Rain OST)
'Perfect Fit' (2012 mini-album) - "Tease Me"
'Love Story Part 1' (2012, Reply 1997 OST) - "All For You" with A Pink's Eunji
'Love Story Part 2' (2012, Reply 1997 OST) - "Our Love Like This" with Eunji
Covers
"I Need a Girl" originally by
Big Bang
's
Taeyang
"Love Song" originally by
Rain
"Hip Song" originally by Rain
Endorsements
UNIONBAY with
IU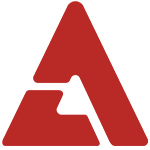 [Awards]
Cyworld Digital Music Awards: Male Newcomer of the Year (2009)
Korea Drama Awards: Best Couple Award with A Pink's Eunji (2012)
Korea Drama Awards: Best New Actor (2012)
Style Icon Awards: Top 10 Style Icons with A Pink's Eunji (2012)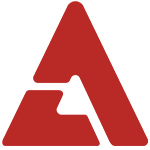 [Interesting Facts]
At first, neither SBS nor MBC allowed Seo In Guk to perform on their respective music shows because of Seo In Guk's reputation as the 'Superstar K' contestant--aka the 'Mnet Star'.
Was once involved in a scandal with 'Love Rain' co-star, Girls' Generation's YoonA after briefly greeting her at a baseball game.
Wants to become one of the top 10 best singers in Korea.
Is kinda-maybe-nowait-actually-REALLY adorable when doing the 'Gangnam Style' horse dance.