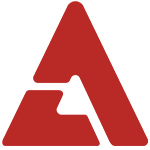 Rumor are floating that Lee Seung Gi and miss A's Suzy will be the male and female leads in the drama, 'Guga Medical Book' (working title).

On October 18th, entertainment representatives stated that Lee Seung Gi is confirmed for 'Guga Medical Book' and he will be working together with PD Shin Woo Chul, who directed 'A Gentleman's Dignity' along with writer Kang Eun Kyung who previously wrote 'Baker King: Kim Tak Gu' and 'Man of Honor'.

Currently, the top selection for the female lead is miss A's Suzy, who showed her acting abilities through 'An Introduction to Architecture' and more recently on KBS's 'Big'. Representatives of miss A's Suzy stated, "Suzy received an offer of the leading female role for 'Guga Medical Book'. She is positively reviewing the offer."

In 'Guga Medical Book', Lee Seung Gi will take on the role of a mythical figure (9 tailed fox or gumiho). This will be the first historical drama for both Lee Seung Gi and miss A's Suzy.

The drama is in its early planning stages and the current schedule is for it to air in early 2013.