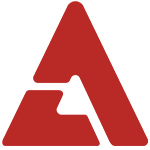 Actor Ji Sung opened up about his bed scene with Kim Ah Joong.

The actor appeared on the October 30th broadcast of SBS' 'Strong Heart' where Ga In shared that after she filmed her first bed scene for Brown Eyed Girls' "Abracadabra", she cried.

Ji Sung then shared, "I can relate to her feelings after her bed scene," and opened up about his experience. He continued, "I filmed a bed scene for a movie that is about to be released.  It is supposed to be a Hollywood style romantic comedy called 'My P.S Partner', and in it I have a bed scene with Kim Ah Joong."

"Because I consider film as art, I stayed true to the script, but when it came to filming the bed scene, it was very difficult. I spent a lot of energy, and it felt like I had been filming for two days."

Ji Sung added, "After filming, I was a little hazy." He also pointed out that Shin Dong Yup had been paying very close attention since the topic of bed scenes came up, bringing laughter to the studio.