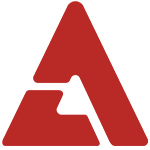 Singer Jang Jae In is stuck in New York because of Hurricane Sandy.

Jang Jae In traveled to New York on the 24th to work on her new album and to go on a little vacation. She was to return back to Korea on October 31, but as New York's main airports are currently closed due to the hurricane, it seems she'll have to rearrange her plans.

The singer is reported to have called her agency and told them, "Flights are being canceled constantly, and I cannot get a ticket for a new flight nor can I find a place to stay, so I have no idea what to do."

The East Coast is experiencing strong winds, power failure, and floods as well as many other problems due to the hurricane. New York airlines have been canceling flights for October 30 and 31st, and tickets for November 1 are still unavailable.

Jang Jae In's agency stated, "We're planning for Jang Jae In to return as soon as we can get a plane ticket, and right now, we are focused on keeping her as safe as possible."

Hopefully, she'll return home safely!