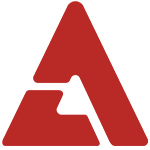 YG Entertainment has kicked off the first project in the series of October releases to come with a collaborative track between their new artists Lee Hi and Epik High!

Although Epik High is a familiar name to the music industry, they are a new addition to YG Entertainment, and are finally getting ready to make their comeback after a few years of hiatus. Lee Hi (Lee Ha Yi), on the other hand, was one of the finalists in 'K-Pop Star', and is making her solo debut prior to promoting as a member of upcoming group SuPearls under YG Entertainment as well.

Without further ado, listen to a preview below!