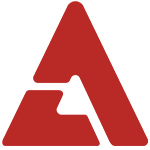 If there's one word that best describes Eunji's appeal, it would be "refreshing". After debuting as the powerhouse vocalist of A Pink and showcasing her natural acting talent in her latest drama 'Reply 1997', Eunji has proven both to the K-pop and K-drama world that she is not just another pretty-face, amateur idol. She is someone legitimately talented, bursting with potential. And as she continues to charm the public with her cheerful visuals and fresh, bold attitude, she may come to rise as one of Korea's favorite celebrities.

A Pink's Eunji was first introduced to the K-pop industry as a cute teenage girl with deep and powerful vocals. After revealing her to the public via her cover of Jennifer Hudson's "I Love You I Do", Cube Entertainment continued to expose Eunji's singing talent by giving her the ad-libbing portions of A Pink's songs, having her sing during variety show appearances, and arranging a collaboration between her and B2ST member Yoseob for their project 'A Cube for Season'. Upon discovering her, fans would comment, "Finally, an idol with actual singing talent!" For many, it was a nice change to hear from an idol who could actually call herself a singer, rather than someone with a decent karaoke-night voice.

As A Pink steadily rose in popularity with hits like "I Don't Care", "My My", and "Hush", Eunji herself continued to maintain a fanbase appreciative of her talents. It was only when she made her acting debut in the wildly popular 'Reply 1997' in the lead role of Siwon, however, that the Korean public really took notice of her. Almost everyone who watched 'Reply 1997' fell in love with Eunji's Siwon for her aggressive, down-to-earth, and tomboyish character. Siwon was considered a refreshing change from the typically clueless, gentle, and fragile female protagonist often seen in Korean dramas, and as Eunji was able to act naturally, people began to associate Eunji and Siwon closely together.

And like Siwon, Eunji herself has proven that she is not just another female personality that can be easily overlooked. In fact, rather than a girly idol who smiles simply, giggles bashfully, and tries to maintain her image in exchange for stifling her actual 4D self, Eunji has always been one to remain true to her Busan dialect and to tease people in a bold, yet humorous way. "CEO, let's lose weight!" she once said to the head of Cube Entertainment, poking fun at him for making the A Pink members go on a diet. "Only I can play ['Reply 1997's] Siwon," she told After School's Lizzy when battling over the title 'Saturi Idol'. "Please control yourself," she joked with co-star Seo In Guk, taking his love confession to a funny and cute level, rather than letting it die awkwardly between them.

Eunji has flaunted not only her great talent, but her equally great sense of humor to the public. And although she has garnered negative criticism recently for getting too bold and too aggressive on '1000 Song Challenge', this one instance hasn't been enough to hinder the momentum behind her fame. While her 'Reply 1997' OST collaborations with Seo In Guk still continue to dominate the charts, Eunji is currently receiving offers here and there, and has even been cast in the 'Legally Blonde' musical alongside her highly popular senior, Girl's Generation's Jessica.

The Korean entertainment business and fans all over the world have thus shown their increasing interest in A Pink's Eunji--not as the typically pretty idol, but as the idol with the impressive capabilities and unique personality that set her apart. Considering her fresh appeal, there is a high possibility that she may become one of the more memorable and loved idols of her generation, securing a large, stable fanbase for herself, and also leading her own girl group into a bright future of great fame.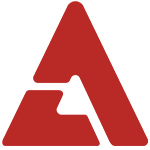 [Basic Information]
Full Name: Jung Eun Ji
Birth Name: Jung Hye Rim
Known As: Eunji
Nickname: 'Happy Virus', 'Saturi Idol'
Birthday: August 18th, 1993
Height & Weight: 163 cm, 47 kg
Position: Main vocalist
Specialty: Powerful vocals, Busan dialect
Aesthetic Strong Points: Cute face & cheerful expressions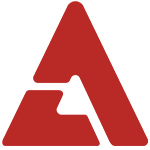 [Etc.]
Interests: Playing the piano, imagining music videos, taekwondo
Favorite Movie: 'Bruce Almighty'
Role Models/Favorite Artists: Gummy, Lee Young Hyun, Jennifer Hudson
(Known) Celebrity Friends: A Pink, 4minute, Seo In Guk, INFINITE's Hoya, former Superstar K2 contestant Kang Seung Yoon, Girl's Day's Minah
Social Media: Twitter
[Work]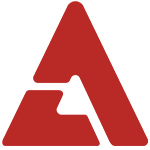 Variety shows (regular appearances):
'A Pink News' Seasons 1-3
Dramas:
'Reply 1997'
Discography:
Solo Work

"Separation" (self-composed song)
"Love Day" with B2ST's Yoseob (A Cube album)
"All For You" with Seo In Guk ('Reply 1997' OST)
"Still Our Love Continues" with Seo In Guk ('Reply 1997' OST)
Covers

"Love You I Do" originally by Jennifer Hudson
"Goose Dream" originally by
Insooni

"I Miss You" originally by
Kim Bum Soo

"Way Back into Love" with
Super Junior
's
Ryeowook
and
Sungmin
, originally by Hugh Grant and Haley Bennett
"Star" originally by
Kim Ah Joong
"Living in the Memories" originally by
4men
"Butterfly" originally by
Ha Dong Kyun
"Yeon" originally by
Big Mama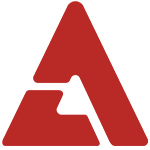 [Interesting Facts]
Wanted to become "a detective who sings" during high school
MBLAQ's Lee Joon, Seo In Guk, and 2PM's Wooyoung have all expressed some form of interest in her
Is currently in a playful war with After School's Lizzy over the title 'Saturi Idol'
Her ideal kind of guy would have monolid eyes, a high nose bridge, and a good-natured smile, like Olympic gold medalist Yang Hak Seon
On top of singing and acting, also has the impressive ability to... imitate Mashimaro