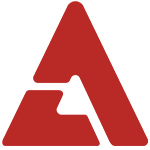 Actress Ha Ji Won has revealed how she feels about actor Joo Sang Wook.

On the October 20th edition of KBS's 'Entertainment Relay', cameras visited the set of Ha Ji Won's latest photoshoot for a brief interview with the actress.

Ha Ji Won is one of the main leads for the upcoming film 'The Joseon Beautiful Three Musketeers', where she'll be starring opposite Joo Sang Wook.

During the interview, she confessed, "Joo Sang Wook is a funny guy and is also very manly. My heart frequently flutters whenever I see him." She then playfully remarked, "My heart must be a bit weird."

Directed by Park Jae Hyun, 'The Josen Beautiful Three Musketeers' is an action-comedy film set in the Joseon Dynasty and revolves around three, beautiful musketeers who fight against a group trying to overthrow the royal family and take over the nation.